doTERRA essential oils and products are a part of my personal daily experience throughout every moment…there is always an oil experience happening, be it internally through supplements and oils, externally in the air or topically on myself/family/pets or in my car or home. 
This Pure Plant medicine is the BEST.  So beautiful, healing, yummy and accessible.  It heals physically, emotionally, mentally and energetically support the yoga practice. 
And if we think about it, plants are always here supporting us.  Thank you, oxygenated air, food and beauty!
I appreciate deeply that doTERRA is wildly committed to the highest quality and purity of oils and care for those who grow and produce them in conjunction with our company. I also appreciate doTERRA for having a heartfelt interest in we Wellness Advocates.  I graciously share doTERRA and help support my family doing this. 
Are you interested in working with these oils for wellness in your home and/or supporting yourself while doing so?  Please reach out if so.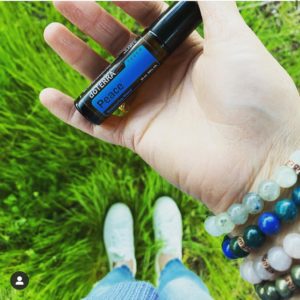 YOGA CONNECTION MENTORSHIP
Take a deep dive into the second (or third) act of your life and be even brighter and in full alignment with your highest state. Feel healthy in your body and be receiving guidance from your highest self (aka Divide Guidance/God/ the Universe) while being resourced and feeling energized.
doTERRA PLANT MEDICINE
doTERRA essential oils are another passion I have with this practice. Oh, how I love my oils. And specifically these oils, as they are so very pure. Bringing this high-quality plant medicine into your home supports your wellness, and also supports growers and producers around the world in a sustainable way.
ONLINE YOGA VIDEOS
Yoga videos are a wonderful way to self-direct yourself in your yoga practice with my loving and (for many students) familiar guidance. Choose from my selection of free videos or join for a small monthly fee and have access to hundreds of options.
LIVE YOGA CLASSES
Live group and individual yoga classes are currently online, and are a great way to connect with yourself personally with other yogis getting their OM at HOME. Soon enough, we'll go in-person again and yet, I will always have this online option as it's so convenient for some and gets rave reviews.
I had been suffering for over 10 years of chronic back pain and tried everything short of surgery, which I was told to be my only option for real relief. Immediately after starting Jodi's classes, my mid-spine pain levels have subsided considerably. I have been taking classes with Jodi for over a decade now. I have learned how to breathe and stretch properly while strengthening areas around my injury without causing more pain to myself. I have felt the additional benefits of stress reduction using Jodi's teachings of yoga and meditation. Jodi's yoga classes are uplifting, spiritual and soulful, often infused with humor that's refreshing and REAL, It's been a true gift of health and happiness for my life and I would strongly recommend it to anyone seeking pain relief, stress relief or just a quality yoga class with a powerful human connection. 
I have been practicing yoga with Jodi for over 16 years and continue to love her classes. She brings a great balance of fun and skill to her teaching, all while really focusing on the individual needs of her students. Whether an experienced yogi or someone just beginning, I highly recommend Jodi as a teacher. After her class, you will feel refreshed and renewed, both physically and mentally.
Enlivening, skillful and genuine, both on and off the mat.
I've practiced with Jodi for 10 years! Sometimes, I get lost and she always brings me back to my practice! She has healed my body, mind and soul many times over the years! She is a grounding force in my life through yoga and meditation!
YOGA CONNECTION
Align with your Highest State
Physical, energetic, mental & emotional wellness
Move forward with the intuitive power of Grace
Be in your Heart 
The part about Yoga that feels magical is finding out alignment with the power of Grace. This is the Bliss that we are finding in between the effort and surrender in our day-to-day. These tried-and-true techniques to create freedom and connection within us to Divine Source energy and our Purpose have been around for 5,000+ years, so they have been vetted. We have the  opportunity to bring them into our lives and discover a new ease from which to truly empower ourselves and those whom we teach with healing, wellness, strength, flexibility and peace.
It feels amazing because it is the alignment we are here to discover. When we are in this flow, life expands more fully and we can move from the space deep within our heart that connect us all.
In Yoga Connection, we move through these functional practices with Love to create a sanctuary for you to heal in and expand full from. Brilliant.